Holocaust Survivors Speakers Bureau
"When you listen as a witness, you become a witness."
Elie Wiesel, Nobel-prize winning writer and Holocaust survivor
The Holocaust was the systematic, state-sponsored persecution and murder of more than six million Jewish men, women and children by the Nazi regime, and its allies and collaborators (as defined by the United States Holocaust Memorial Museum). The Holocaust began in 1933 with Hitler's rise to power and lasted until 1945. More than 6,000,000 Jews were murdered, including 1.5 million children.
Millions more individuals were persecuted because of their perceived racial inferiority or based on political, ideological and behavioral grounds, including: people with disabilities, homosexuals, Black people, Roma, some Slavic peoples, Soviet prisoners of war, Jehovah's Witnesses, Communists and Socialists.
Hearing about the experiences of those who did and did not survive the Holocaust is one important way to learn the lessons of the Holocaust.  The passing of time means the passing of the first generation of survivors, leaving the responsibility to second and third generation survivors and others to keep the memories and lessons of the Holocaust alive.
Lappin Foundation's Holocaust Speakers Bureau includes survivors, second and third generation survivors, and individuals who are interested in sharing the experiences of Holocaust survivors and victims. Each speaker has a unique story to share. Contact Deborah Coltin at (978) 740-4428 or email dcoltin@lappinfoundation.org for more information about scheduling a speaker.
Henri Barbanel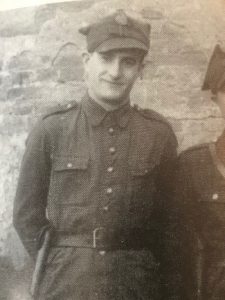 Presenter:  Neil Donnenfeld
Henri Barbanel was barely 12 years old when Germany invaded Poland in September 1939.  His ancestors lived in Poland for generations. Henri and his older brother Simha were the sole survivors of his entire extended family of 20. Henri's fate was not like others his age who were sent to a work camp or to a concentration camp. At age 14, Henri escaped to the forest where he was a resistance fighter for the remainder of the war. Henri's message is not to be a bystander when you see bullying, racism or anything that is hurtful to another human being.  Stand up, do something and let the world know that you are not going to let it happen.
Audience: Adults and Teens (7th grade and higher)
Time required: 1 hour minimum
Presentation format: DVD and lecture
Benjamin Ter Berg
Presenter: Barbara Wolf
Tragically, Benjamin Ter Berg was not a survivor. He died in 1942 at the age of 18 in Auschwitz. However, Benno left a precious diary compiled nearly daily over three years, 1939 to the evening before he was deported from Holland. Unearthed a half century after his death, Benno's diary recounts family life and the harrowing events of Nazi occupation. It is the sole surviving, personal, contemporaneous recollection of its kind in the Dutch province of Drente.
Audience: Adults and Teen (9th grade and higher)
Time required: 1 to 1-1/2 hour
Presentation Format: Diary excerpts, PowerPoint and posters
Hans Fisher
Presenter:  Hans Fisher 
Dr. Hans Fisher was born on March 4, 1928, and he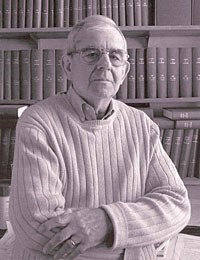 lived in Breslau, Germany as a child. By the time Dr. Fisher was ready to go to school, Hitler was already in power. Jewish children were not allowed to go to public schools any longer, so he attended a Jewish school. On the morning of November 10, following the first night of Kristallnacht ("night of broken glass"), Dr. Fisher's father was arrested by the Gestapo and taken to Buchenwald Concentration Camp. Dr. Fisher shares his vivid memories of how his family escaped Germany in 1939. At 11 years old, he was one of 937 passengers aboard the MS St. Louis, a ship that left Germany for Cuba in 1939 to escape escalating antisemitism. Tragically, neither Cuba nor the US granted refuge to the ship's passengers, who all were forced to return to Europe on the eve of WWII.
Audience:  Teens (7th grade and higher) and Adults
Time required: 1 hour minimum
Presentation format:  First-person testimony
Hela Goldstein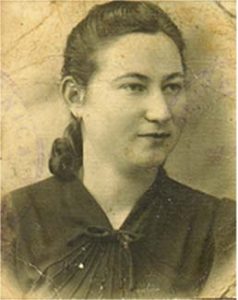 Presenter: Deborah Coltin
Hela Goldstein, one of eight children and the sole survivor of her family, grew up in Siennica, Poland.  She was 14 years old when Hitler came to power in 1933. Hela survived the Holocaust in hiding for 18 months. The family who hid Hela blackmailed her and her husband Jonas: forced labor in return for a hiding place. Deborah's presentation includes excerpts from Hela's Holocaust diary and pictures of Hela's life before, during and after the Holocaust.
Audience: Teens (7th grade and above) and Adults
Minimum amount of time required:  1 hour
Presentation format:  PowerPoint and Posters
Joseph Goldwasser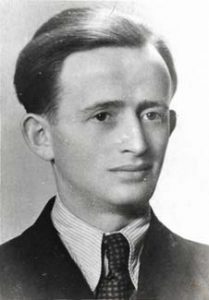 Presenter:  Avi Goldwasser
Joseph Goldwasser was one of the youngest of 10 children, and one of two survivors of his family.  He grew up in Lodz, Poland. Joseph was 19 years old in 1939 when the Germans invaded Poland and occupied Lodz. He survived because he heard Zev Jabotinky's warning to the Jews during a visit to Lodz in 1938.  He could not convince any of his siblings to flee with him to Russia.  Joseph spent the war years in Russia, including a year in a Gulag near the North Pole, ultimately arriving in the Asiatic republic of Uzbekistan where he spent the rest of the war.  Avi's presentation includes excerpts from his interview with his father and pictures of Joseph's life during and after the Holocaust.
Audience: Teens (7th grade and above) and Adults
Minimum amount of time required:  1 hour
Presentation format:  PowerPoint and Posters
Rita Kaplan
Presenters: Rita Kaplan and Deborah Coltin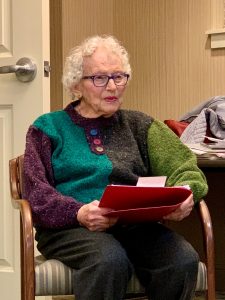 Rita Kaplan grew up in Nuremburg, Germany. At age 14, leaving behind her home, her parents and everything she knew to escape Nazi Germany. Rita was one of 10,000 children who was rescued by the Kindertransport. Her destination was London, where a family she did not know, took care of her until she could reunite with her parents in America. Rita shares her vivid memories of her childhood in Germany before the Holocaust, memories of time away from her family as a child refugee in England, and her life in America after the Holocaust.
Audience: Tweens (5th grade and higher), Teens and Adults
Time required: 1 hour minimum
Presentation format: First-person testimony, PowerPoint and video
Maurice Paliborski
Presenter: Jody Kipnis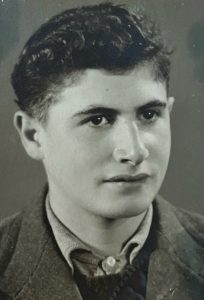 Maurice Paliborski was a young boy when the Nazis rose to power in Germany, and one of the few surviving Jews of Szydlowiec, Poland. A child when the horror of the Holocaust took place, Maurice lost everything but his life, including his home, his family and his freedom. In 1941, at age 14 he was arrested and deported for being a Jew. Maurice barely survived Seybesdorf, Auschwitz, Gross-Rosen and Buchenwald, and became one of about 900 boys liberated from Buchenwald on April 11, 1945 at the age of 17. Maurice was part of a rehabilitation mission in Switzerland, and at the age of 19 found his way to the United States. Through documents, found in a safe after his death on March 22, 2018, Jody's presentation recounts his struggle for survival during the Holocaust. Jody's presentation includes excerpts from his poem and the documents Maurice locked away for many years.
Audience: Adults and Teens (7th grade and higher)
Time required: 1 hour minimum
Presentation format: Power Point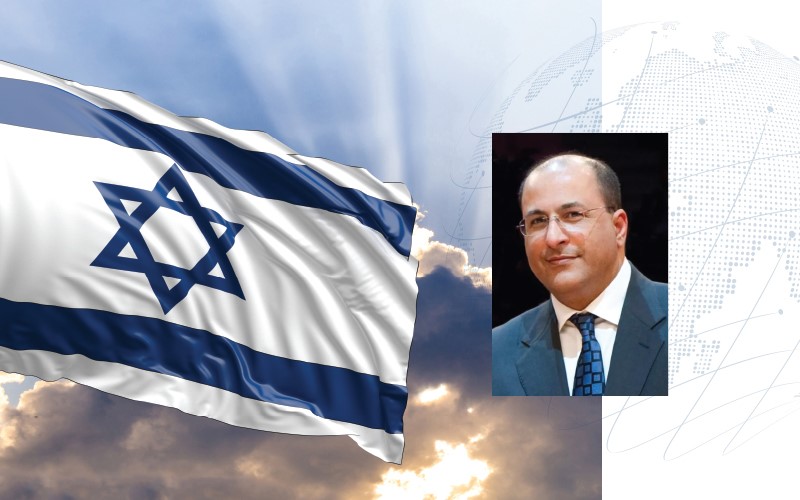 Thursday, October 19, 2023 7:30 - 8:30 p.m. ET on Zoom Please join us for an update from Israel with Ambassador Ido Aharoni. This program is funded by a grant from...
read more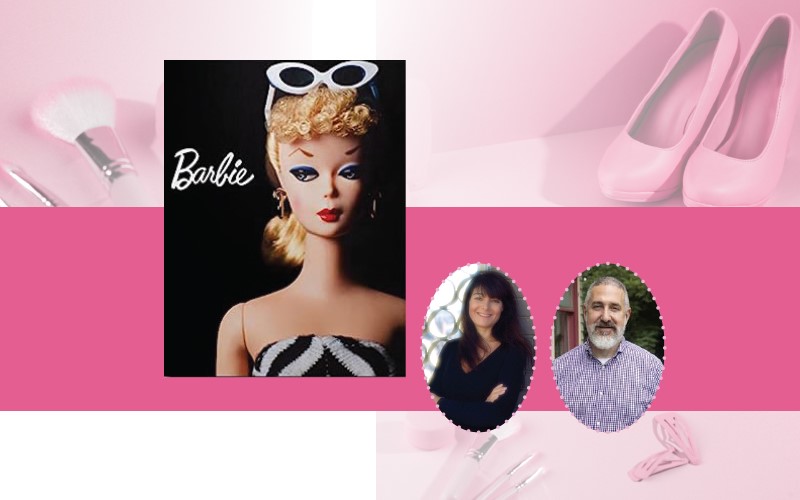 Thursday, October 26, 2023 7:30 - 8:30 p.m. ET on Zoom Join us for an informative and interesting program about Barbie, the world's most popular doll! Barbie: Sixty...
read more