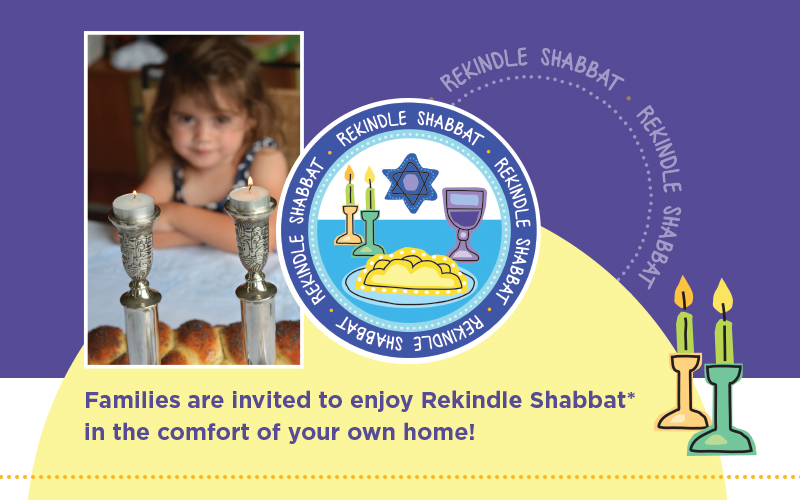 When you join Rekindle Shabbat, your family receives:
FREE, delicious fully-cooked Shabbat meals on Fridays – January 14, 2022; March 4, 2022; May 6, 2022
A beautiful Shabbat kit (for new families) stocked with Shabbat candles and candlesticks, challah cover, wine cup, tzedakah box, and more
Educational video about Shabbat home rituals for parents who are new to the program
Rekindle Shabbat is FREE and open to Jewish and interfaith families with children, teens and younger, who live in or are affiliated with a Jewish organization, in our service area.
For more information contact Sharon Wyner at swyner@lappinfoundation.org or 978-565-4450.
What Rekindle Shabbat means to our families:
"We have been meaning to start a Shabbat routine in our home.  With the starter kit and prayers, we've been able to make our Friday nights special for our family.  It's been a key element of introducing our son to Judaism."
-Ashley Serotta, South Hamilton
"My husband is Jewish, yet does not practice his faith.  This was a way for me to learn about his heritage and pass it on to his/our children.  We learned the Hebrew words and about the special traditions involved with Shabbat."
-Danielle Panneton, Middleton
"We always celebrated Shabbat, but this made it more likely that we would invite another family over."
-David Kaufman, Lynnfield
"Rekindle Shabbat got our family to come closer together in enjoyment of our Jewish beliefs."
-Faina Makhler, Salem
"Rekindle Shabbat helped us to meet and connect with other young Jewish families we might not have otherwise met.  It's a tradition our family looks forward to and it's great to see the kids in our group grow up together with it, too.
-Keiko Zoll, Salem
"Rekindle Shabbat helps my blended family learn about the meaning of Shabbat and carry on the tradition in an easy way.  Having a buddy family also keeps us accountable to celebrating consistently."
-Sarah Tugender, Danvers
"My teenagers are so happy to hear our Rekindle night is coming up, they really enjoy it so much.  It's a time for us to put everything else aside, and just relax, and talk about what we are thankful for and be happy our week is completed."
-Linda Goodspeed, Beverly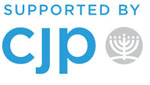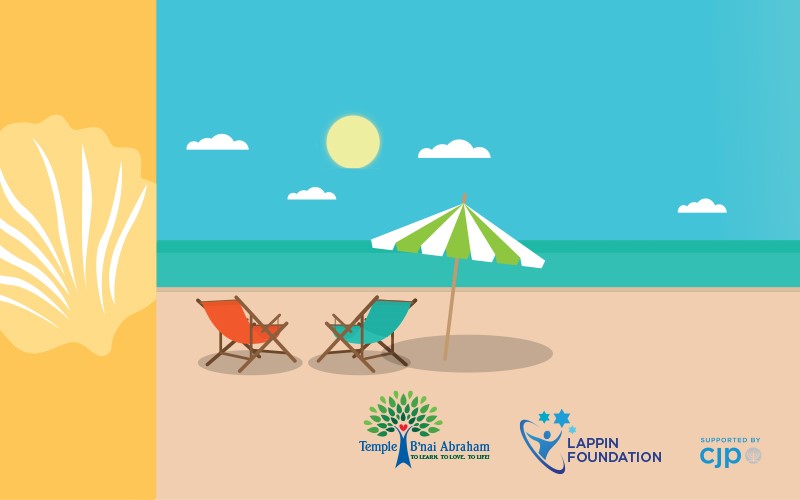 Friday, August 13 6 - 6:30 p.m. Lynch Park, 55 Ober St., Beverly Temple B'nai Abraham and Lappin Foundation invite you to join us for a musical Shabbat service with...
read more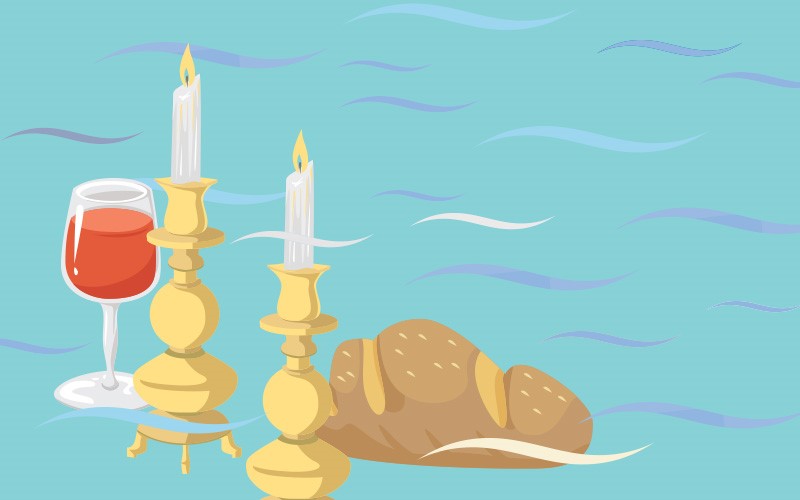 Friday, August 20 5 - 6 p.m. JCCNS, 4 Community Road, Marblehead Join us for a celebration welcoming Shabbat and enjoy PJ Library stories by the pool. Free and open...
read more
Keep up to date with our
FREE programs!