January 26 - May 27, 2021 Spend a semester in Israel with Frontier Israel gap semester program for college freshmen and sophomores.  Looking for a life-changing experience this Spring? Designed by the expert educators at the Alexander Muss Institute for Israel...
read more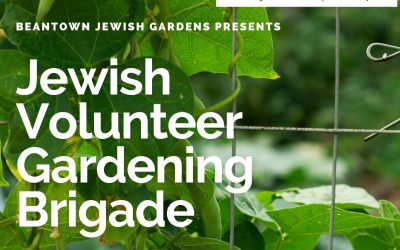 Beantown Jewish Gardens has launched the Jewish Volunteer Gardening Brigade, matching gardening novices with veterans. Their aim is to support and engage new gardeners to ensure their gardens are productive the entire growing season. They are providing: Garden...
read more
Wednesday, January 27 @ 7:30 p.m. EST on Zoom The community is invited to commemorate International Holocaust Remembrance Day with Human Connections in a Disconnected...
read more
Tuesday, January 26 @ 10 a.m. EST on Zoom Join us for stories with Debbie Coltin, Executive Director of Lappin Foundation, and songs with Cantor Idan Irelander of Temple...
read more
Keep up to date with our
FREE programs!