Teen Antisemitism Task Force
Antisemitic rhetoric and violence has escalated in the United States and shows no signs of slowing down. Lappin Foundation remains committed to bringing a series of speakers and conversations to foster greater understanding of this complicated hatred, and to help develop tools to respond as individuals and a community.
This commitment extends to our teens. Even though the Y2I trip was canceled in 2021, Lappin Foundation provided excellent and effective programs throughout the year, including leadership development, antisemitism and Holocaust education, and Israel advocacy. Lucy New, one of the teens who wanted to continue the work on antisemitism, brought forward the idea of creating a program to focus on education and activism. In response, the Foundation formed the Teen Antisemitism Task Force, which Lucy and Sofia Vatnik, both Marblehead High School seniors, co-chair.
"Antisemitism is an enduring evil that harms the Jewish community and beyond, yet it has not received the same awareness as other social justice issues. In establishing the Teen Antisemitism Task force, I wanted to use my position as a leader to strengthen the Jewish community and find allies for combatting antisemitism," Lucy said.
In addition to bearing witness to the increase in hate crimes around her, Sofia is further motivated to combat antisemitism because of her parents' Russian roots. "They experienced lots of antisemitism, and it affected them in their education, career goals and social circles," she said. "I feel so lucky to live in the U.S., where I'm allowed to pursue any career without worrying about my religious beliefs. I'm inspired to work for change, so that over the next generations there are fewer and fewer hate crimes towards the Jews and Israel."
The Teen Antisemitism Task Force's first endeavor was educating local mayors and town officials about the importance of commemorating International Holocaust Remembrance Day on January 27 and about the need to adopt the International Holocaust Remembrance Day Alliance's (IHRA) definition of antisemitism. In 2021, several cities and towns issued proclamations to commemorate the day and adopt the definition, including Danvers, Massachusetts and Lynchburg, Virginia. The task force will continue to work on this project throughout 2022.  Other activities the task force accomplished were letter writing to papers calling out antisemitism when it occurred and organizing educational programs about antisemitism for teens and adults.
"The greatest challenge in combatting antisemitism is urging others to see this issue as a detrimental form of hatred. Many people dismiss it, but in reality, the more we dismiss it, the bigger it will become," Sofia said.
Both teens were inspired by an Antisemitism Symposium led by Dr. Noam Weissman, a recognized thought leader on new paradigms in Jewish education. "I learned that by embracing our Judaism, we counteract antisemitism. Judaism is incredibly beautiful; I want more people to share this feeling," Lucy said.
For Sofia, the biggest takeaway was how important education is to combatting antisemitism. "After a hate crime occurs, the issue isn't over. It's important not to be silent. Speak up and take action; educate the wrongdoers. Once people understand why antisemitism is so detrimental, they will speak up the next time it happens," she said.
Education and communication are also the two most important tools the co-chairs use when encouraging other teens to join the task force, which has a policy that welcomes all teens to sign up for any program at any time. They promote events through Jewish and non-Jewish networks, inviting members to reach out through their personal connections. "We have the most success involving teens when we describe our impact directly to the community, empowering other teens to take action," Lucy explained.
Co-chairing the Teen Antisemitism Task Force has opened her eyes to the possibility of a united community as well as to the power she possesses as a leader. "Through the task force, I am connected with an inspirational cohort of teens and leaders in the Jewish community. I am grateful for this network of encouraging individuals. Channeling my inspiration from the task force, I apply this drive and motivation to other aspects of my life. I feel more confident in my leadership abilities and understand that my voice can have a positive effecton the community," she said.
"The influence of the Jewish adults who help the Teen Antisemitism Task Force has encouraged me to be a better communicator and leader," Sofia added.
The Teen Antisemitism Task Force is open to high school students of all faiths.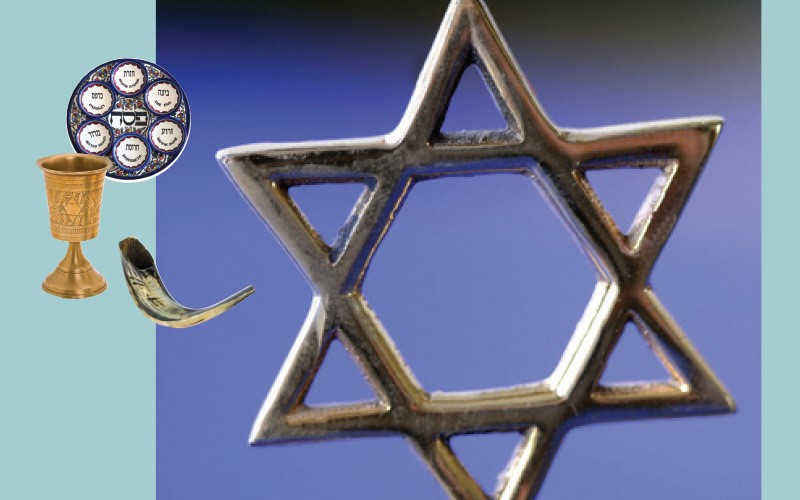 Weekly on Thursdays7:30 - 9 pm on ZoomBeginning September 8, 2022Introduction to Judaism is a 21-week course designed for individuals of faiths other than Judaism who want...
read more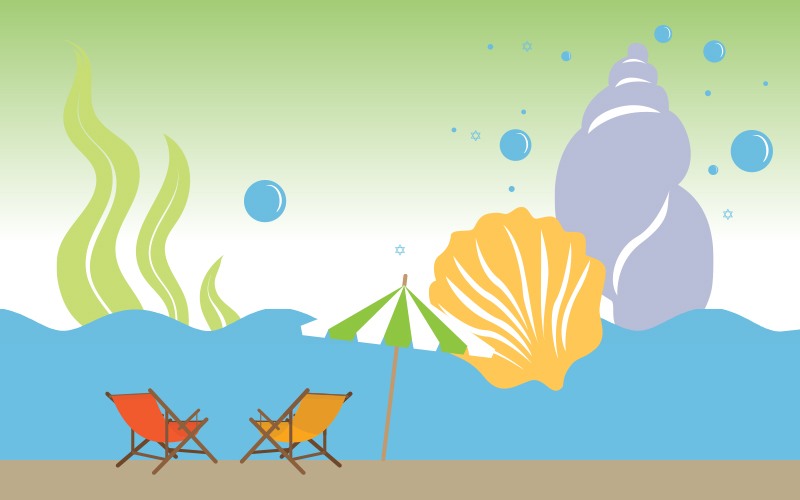 Friday, August 12 @ 5:30 p.m.Lynch Park, 55 Ober Street in Beverly Join us for Shabbat by the sea. Enjoy a pizza dinner, story and music with Marcy Yellin and Rabbi Alison...
read more